There will be NO Drivers Ed today or tomorrow. Students that were scheduled to drive will be rescheduled to a later date.

Due to the impending weather, there will be no school on Friday, March 31. This will be an Enrichment Learning Day for all students of the ABO school district. Please follow E-learning procedures.
2023 Festival Choir Participants What a great day for our ABO singers… Thank you parents for supporting music education.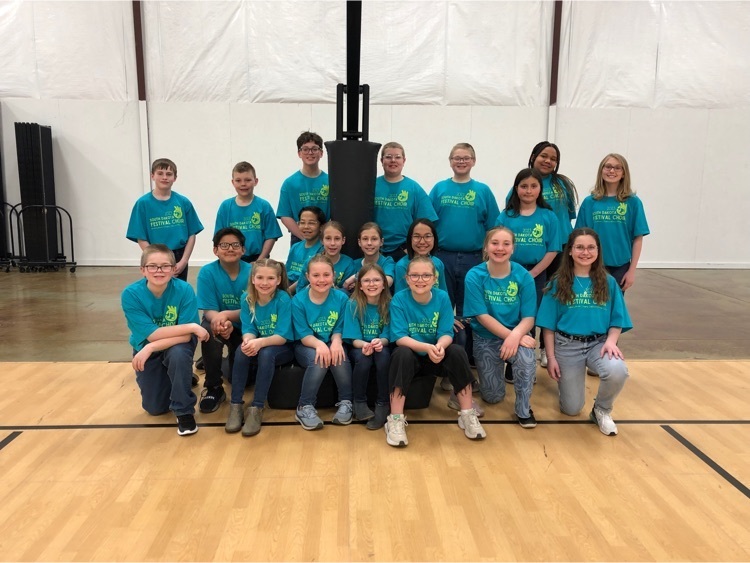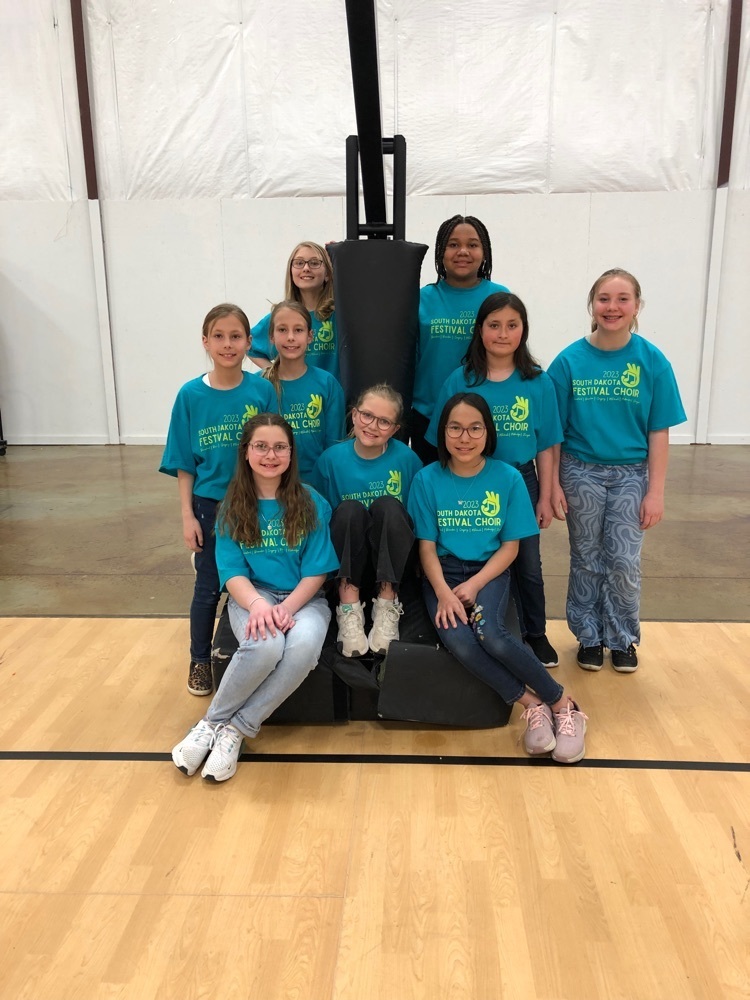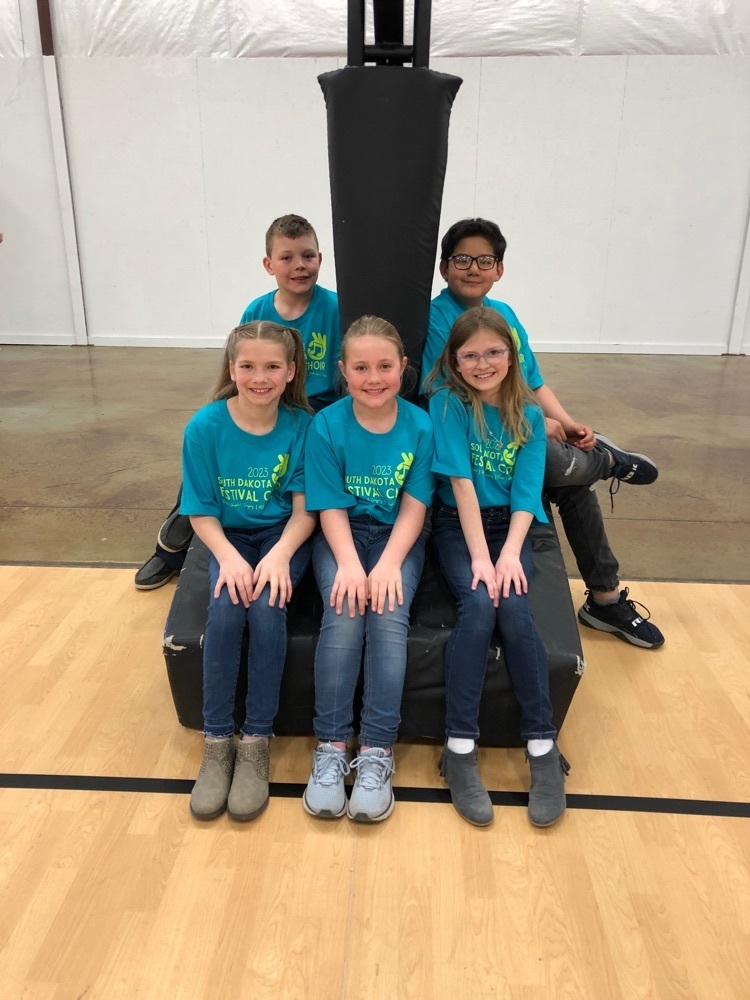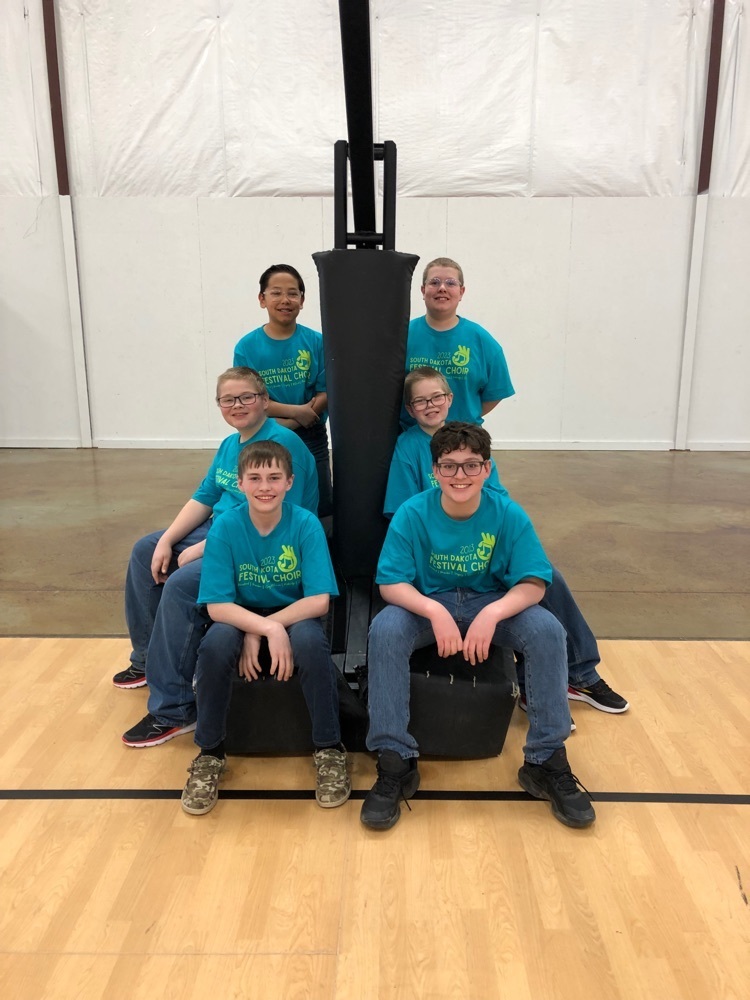 The ABO school district is scheduled for a 10:15 am late start on Friday, March 31. We will monitor the weather and make a decision regarding the full day on Friday morning.
Grade 4-6 singers participating in SDMEA Elementary Festival Concert in Mobridge. ABO singers, along with 6 other area schools, are practicing today for this afternoon's concert at 4:00 pm. Thank you ABO School for this wonderful opportunity.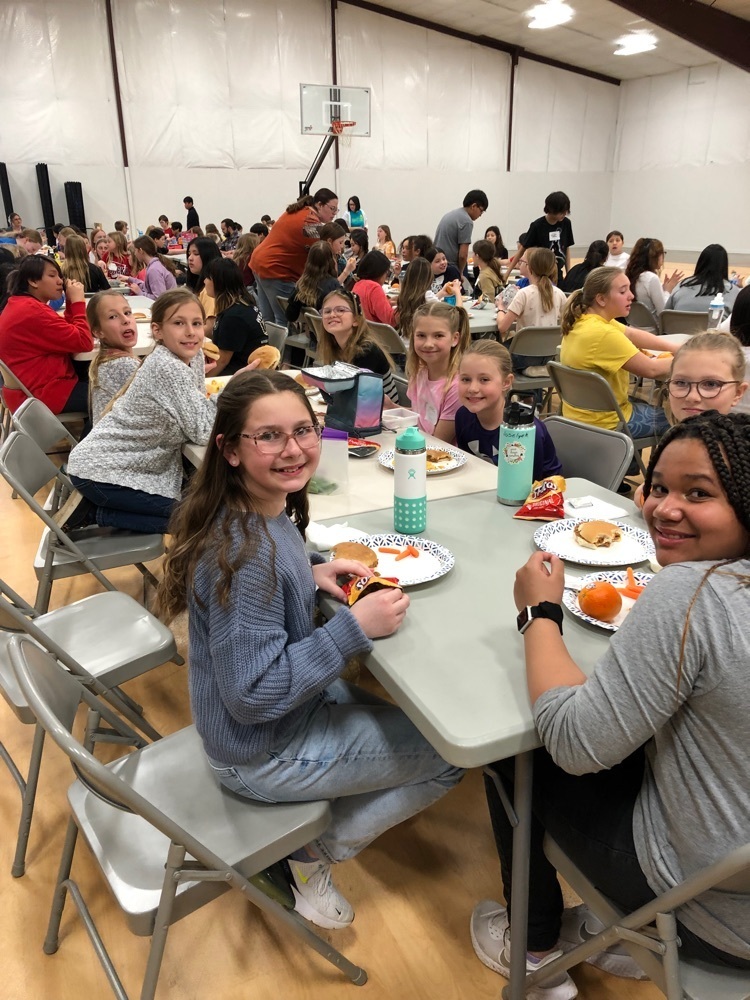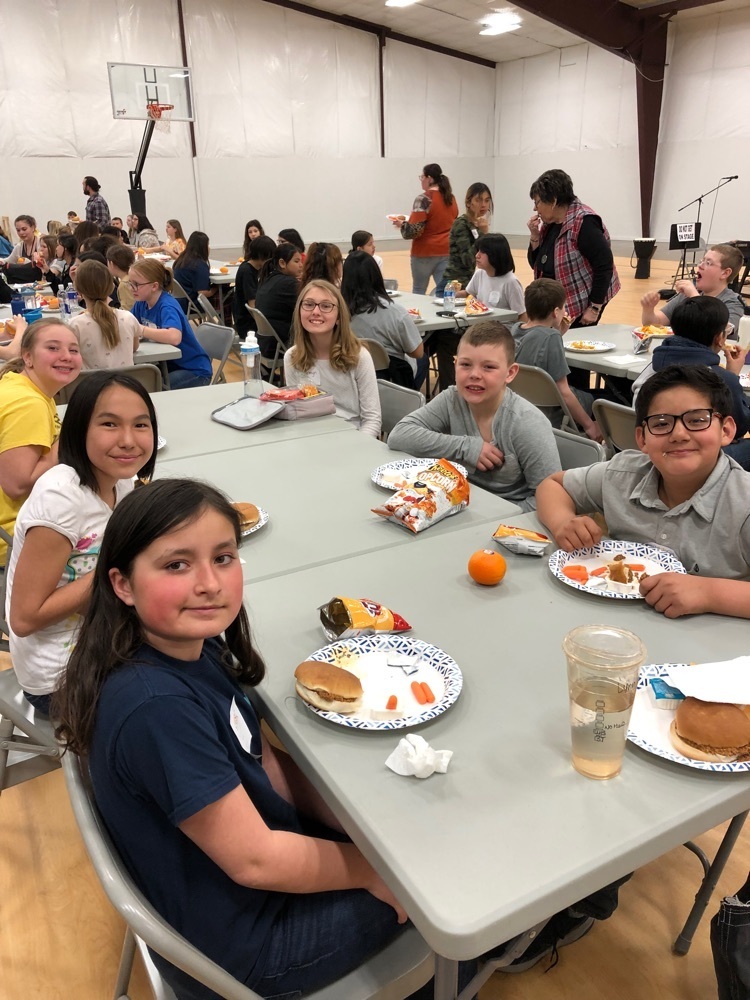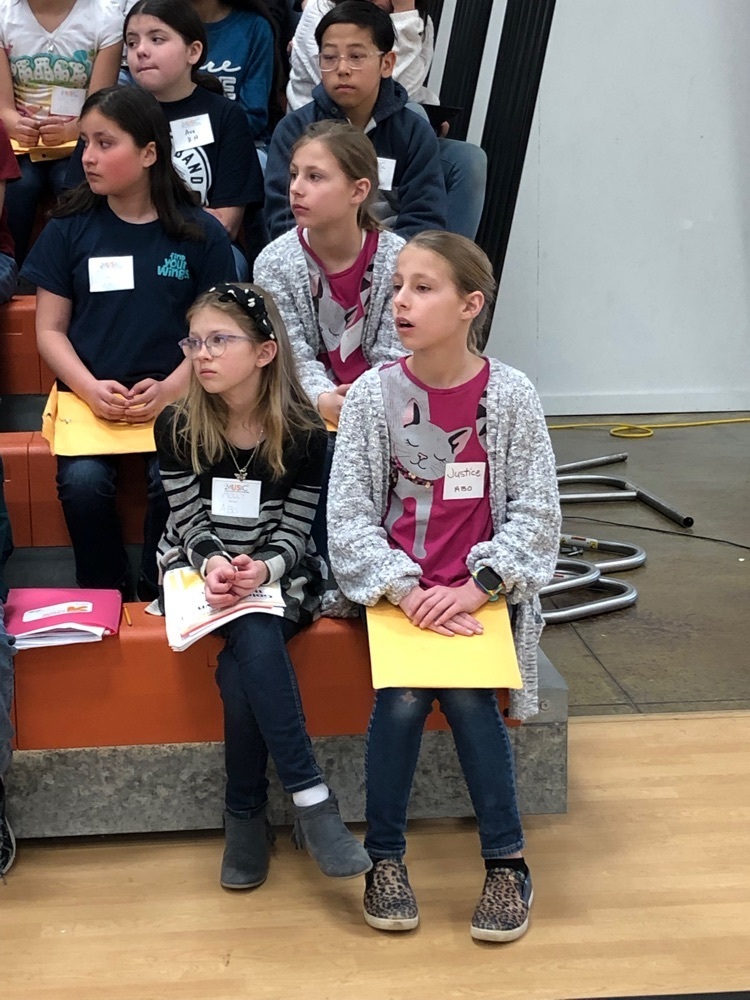 Spring Sports' Pictures are scheduled for Monday, April 3. Golf will be at 2:45 with track to follow. Golf members please try to wear a polo shirt for pictures, preferably purple if you have one. Picture packets are available in the high school office.
Great time at State Student Council with the Sully Buttes students. Guest speakers in the morning and afternoon with a banquet in the evening!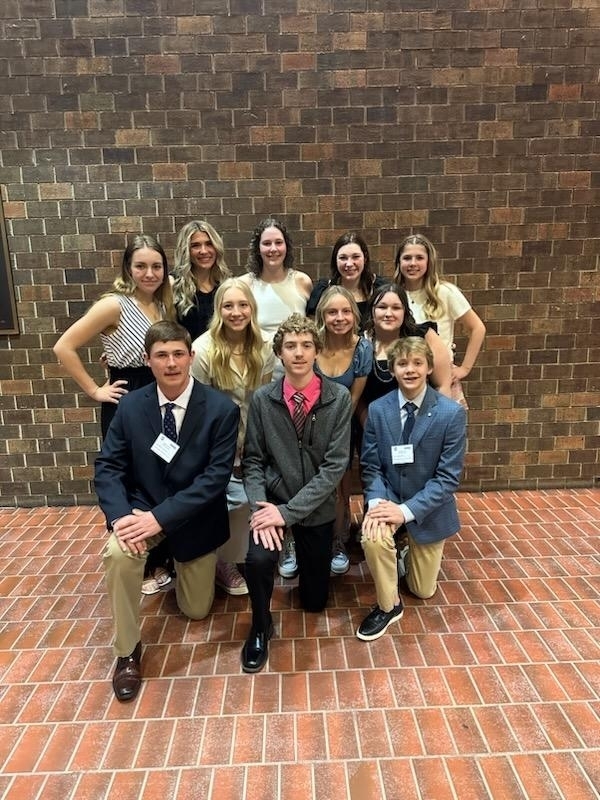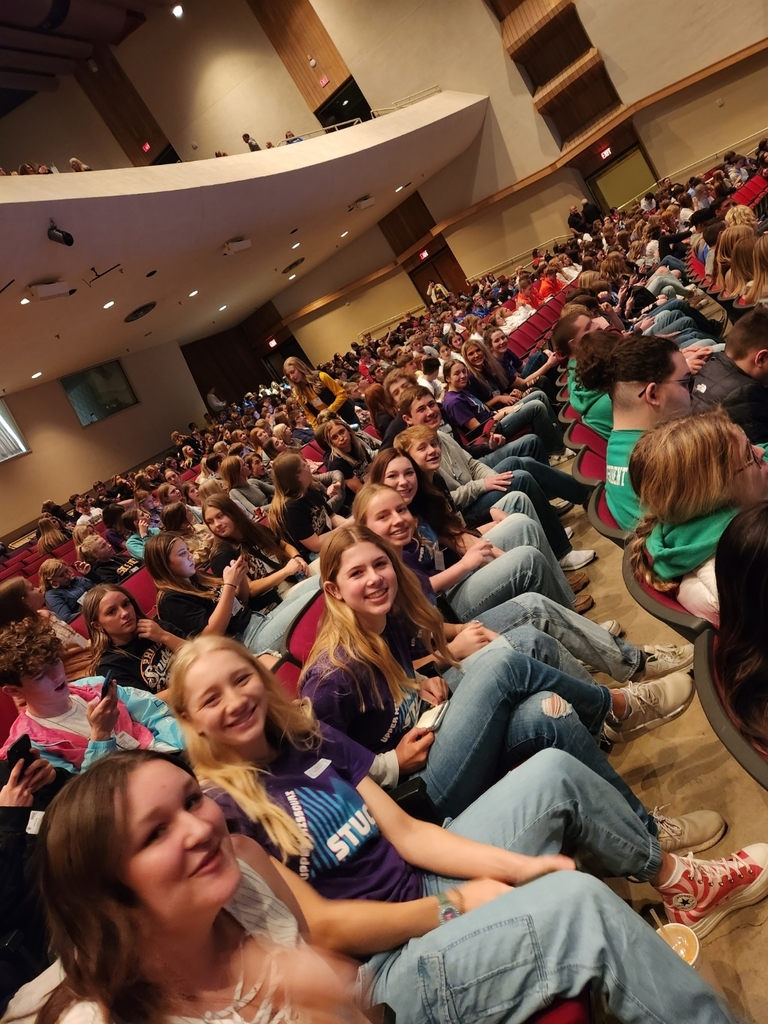 Trying to "wave" Spring in… Scarf rhythm dance along activity with Blunt 1st & 2nd Graders. If we can't see the pretty spring colors yet, I guess we have to pretend! 💛💜❤️💗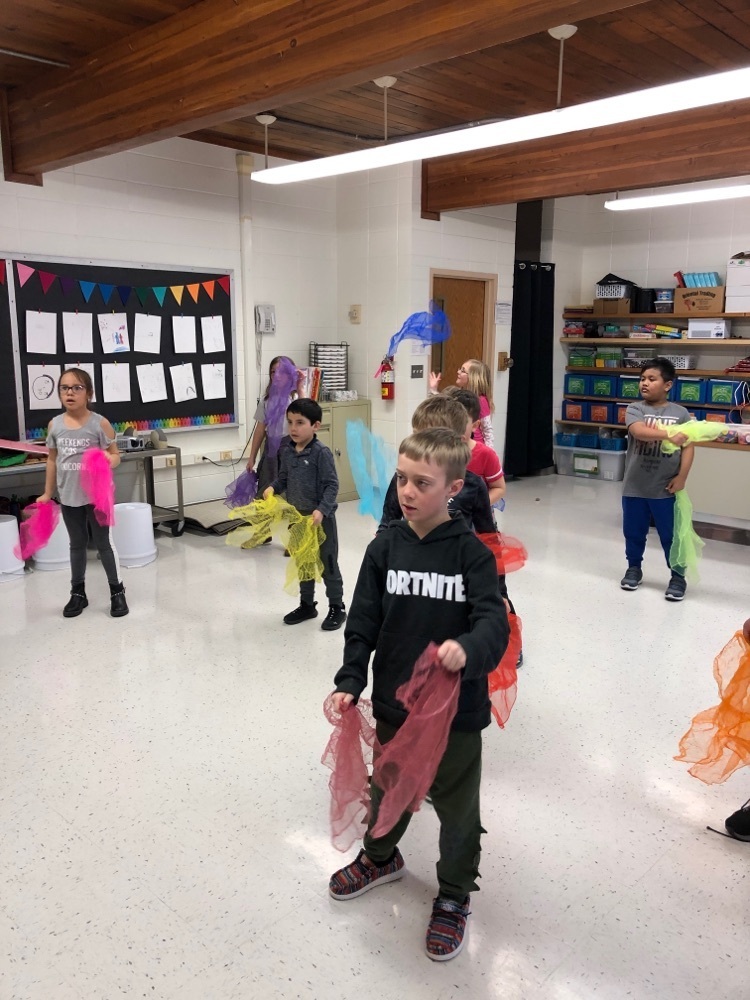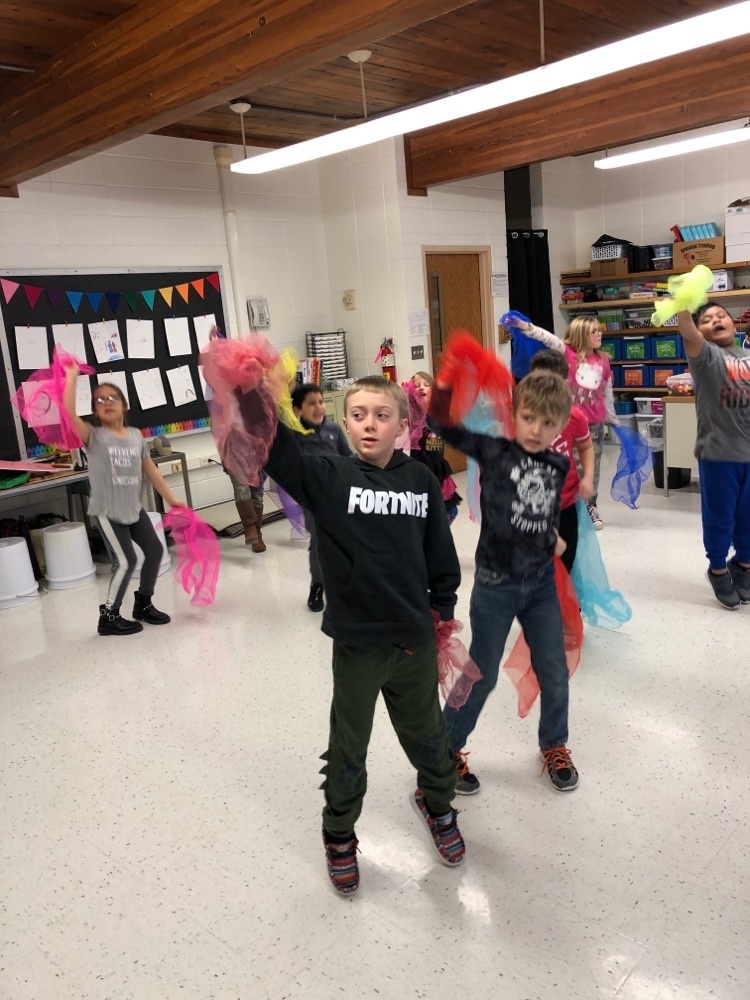 2023 Mrs. Senftner's Musical March Madness announces Final 4… So. Many. Upsets. (Just like the NCAA Men's Brackets this year!) Meant To Be Vs. Summer Of 69 Chicken Fried Vs. Funkytown What song will survive? 🏀🎶💜💛
The Junior class is looking to borrow some items for prom. If you have any of the following please contact Hayley Miller, Vicki Lentz or Melissa Marshall items include: large spools for tables, barrels, wagon wheels, corrugated steel...thank you!

ABO School District Weekly Activities 3/27 thru 4/1 3/27 thru 3/29 State Student Council Convention 3/28 FFA Miller CDE 3/28 – Think and Drive 3/30 – Elementary Music Festival (Mobridge) 3/30 thru 4/2 – Senior Trip
Mrs Senftner's Musical Sweet 16… the voters have spoken! The Elite 8 include Locomotion v. Meant To Be Believer v. Summer of '69 Chicken Fried v. Little Bitty 7 Years v. Funkytown LOTS OF UPSETS!

CONGRATULATIONS TO OUR YTC ALL-CONFERENCE BOY'S AND GIRL'S SELECTIONS! Boy's Picture Wesley Wittler, Marshall Wittler, Thomas Farries, and Landon Hepker Girl's Picture Lydia Hill, Stevie Wittler, and Allyson Wittler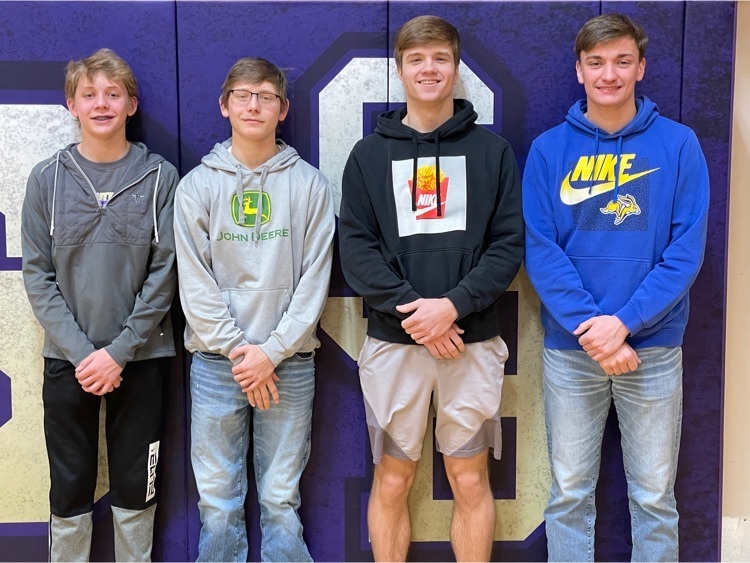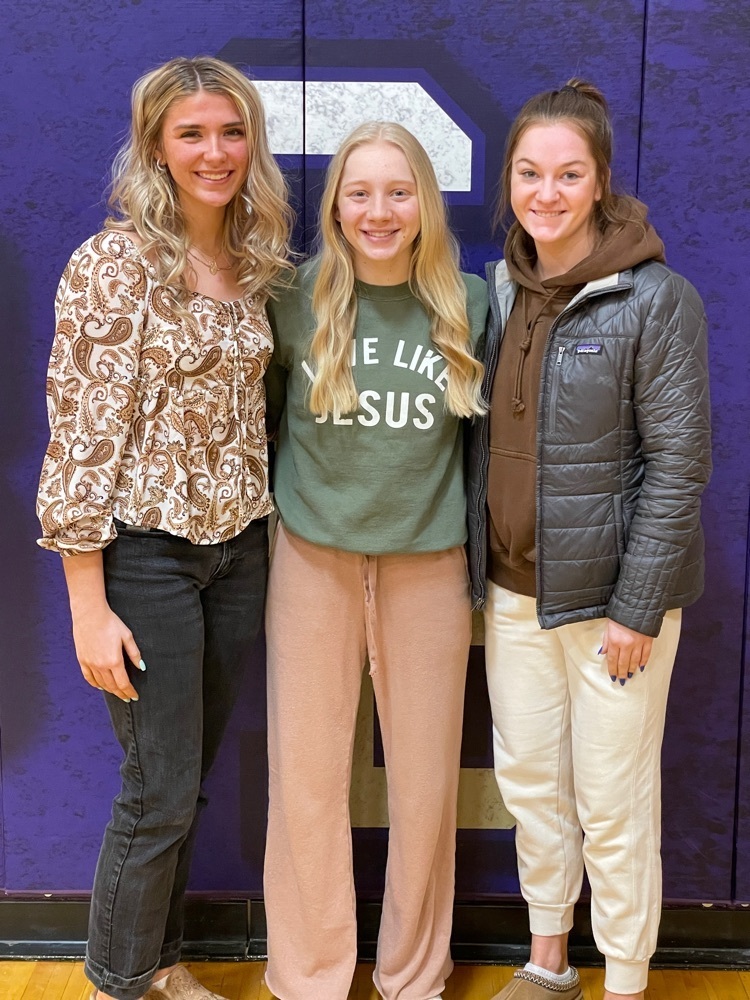 Little Chargers Basketball Camp Sponsored By: FCCLA and the SBHS Girls Basketball Team There is no need to pre-register, just bring your student to the gym along with $15.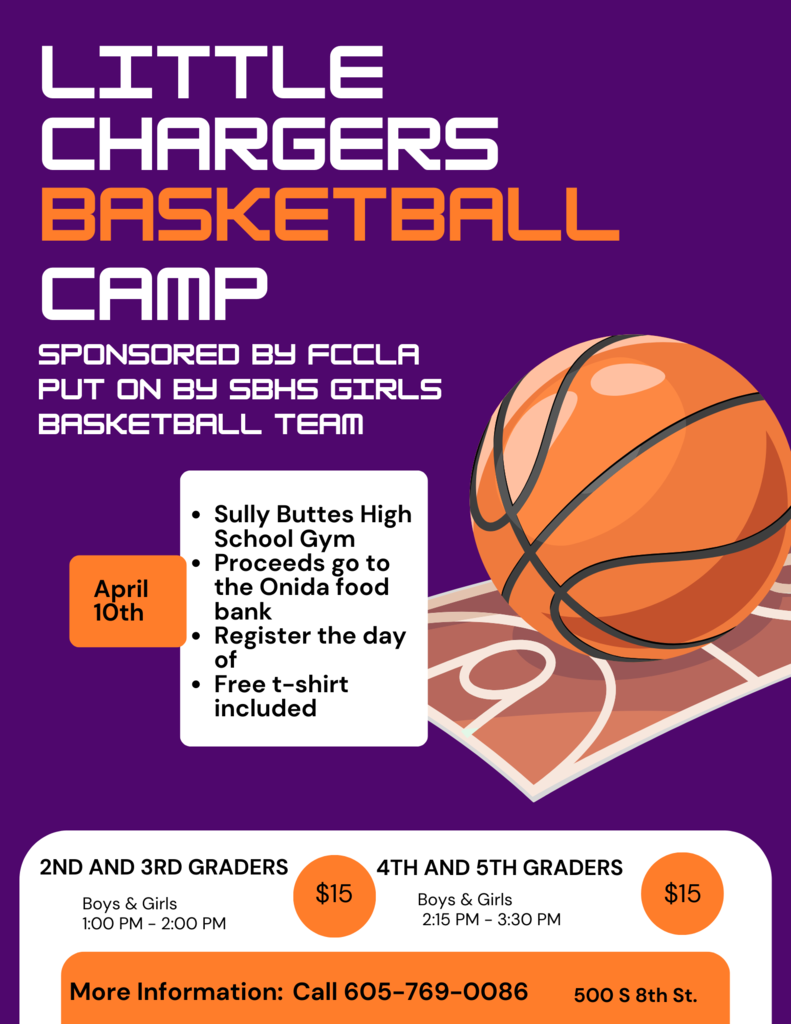 Welcome home celebration for the SB Student Council Dodge Ball 4th Place "Dream Team" will take place Wednesday morning around Ms Stier's Keurig. Please join us in celebrating the female staff's highest place EVER! (Thanks for a fun night everyone!)

The Sully Buttes Student Council Dodgeball Tournament will begin tonight at 7:00. Admission is $5.00 all proceeds go to the Children's Miracle Network.
THE FIRST TO NOME! After 8 days, 21 hours, and 13 minutes, we have crowned a champion for Iditarod 2023. Ryan Redington finished with 6 dogs in harness! Hunter Millage picked Redington and has tracked him since leaving Anchorage!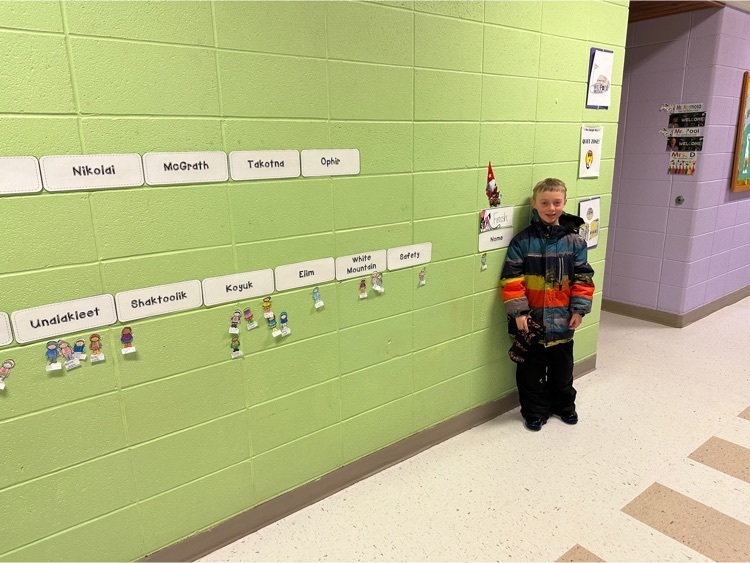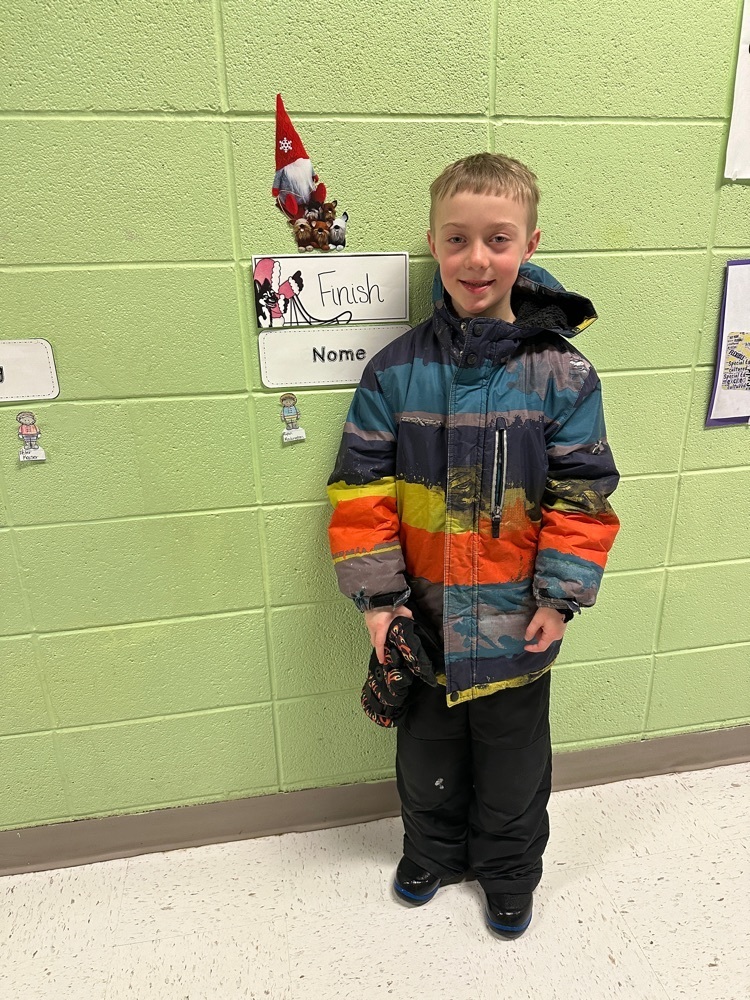 5th graders creating shoeboxes that have the 4 spheres of Earth interacting with each other. Had to demonstrate geosphere, atmosphere, hydrosphere, and the biosphere within their display.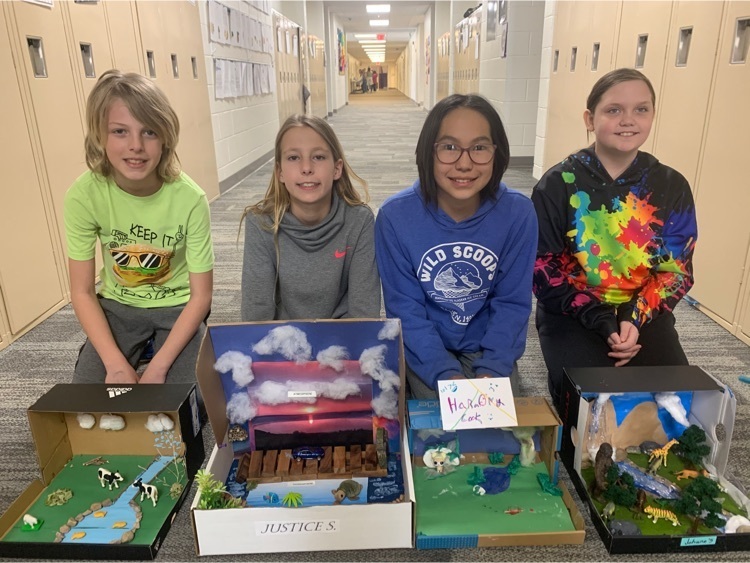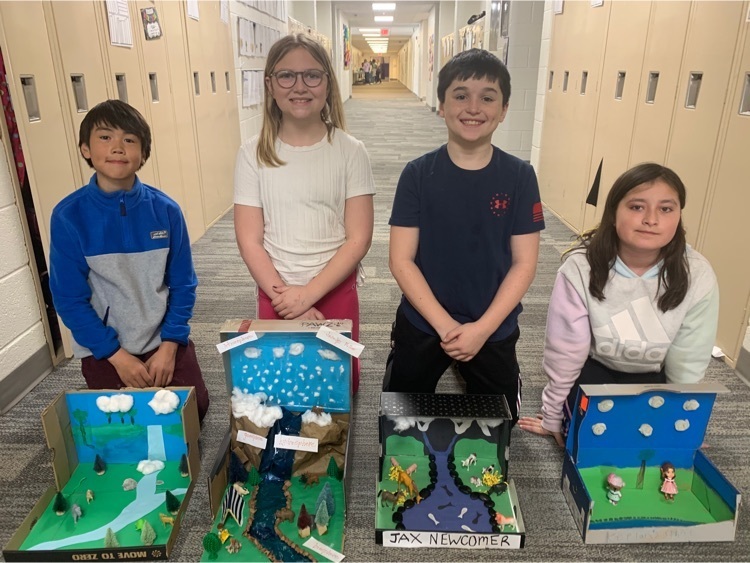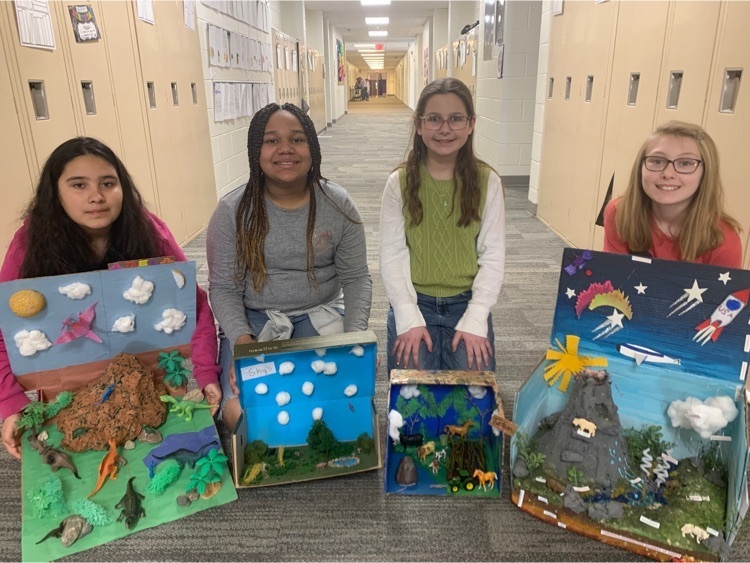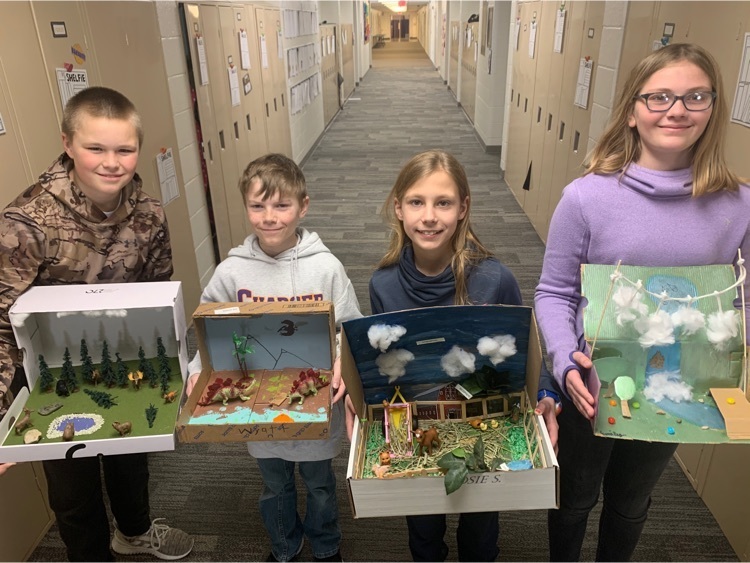 2023 Onida Elementary Americanism Essay Winners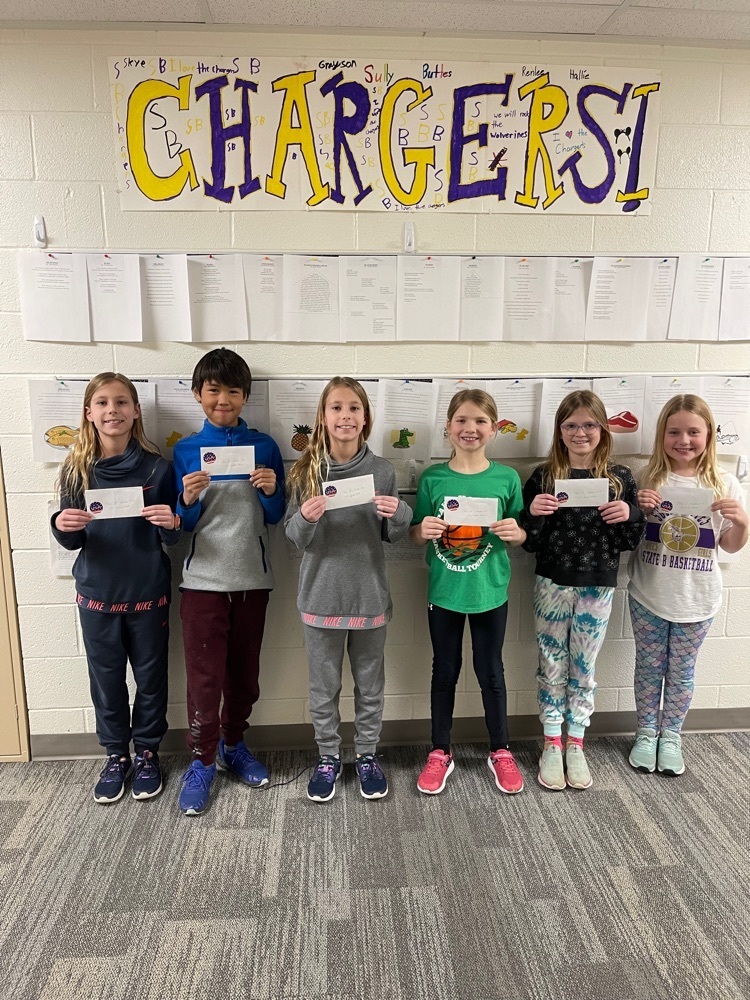 Congratulations to the 2022-23 ABO School District Teacher Of The Year. Congratulations MS. KATIE STIER!!!